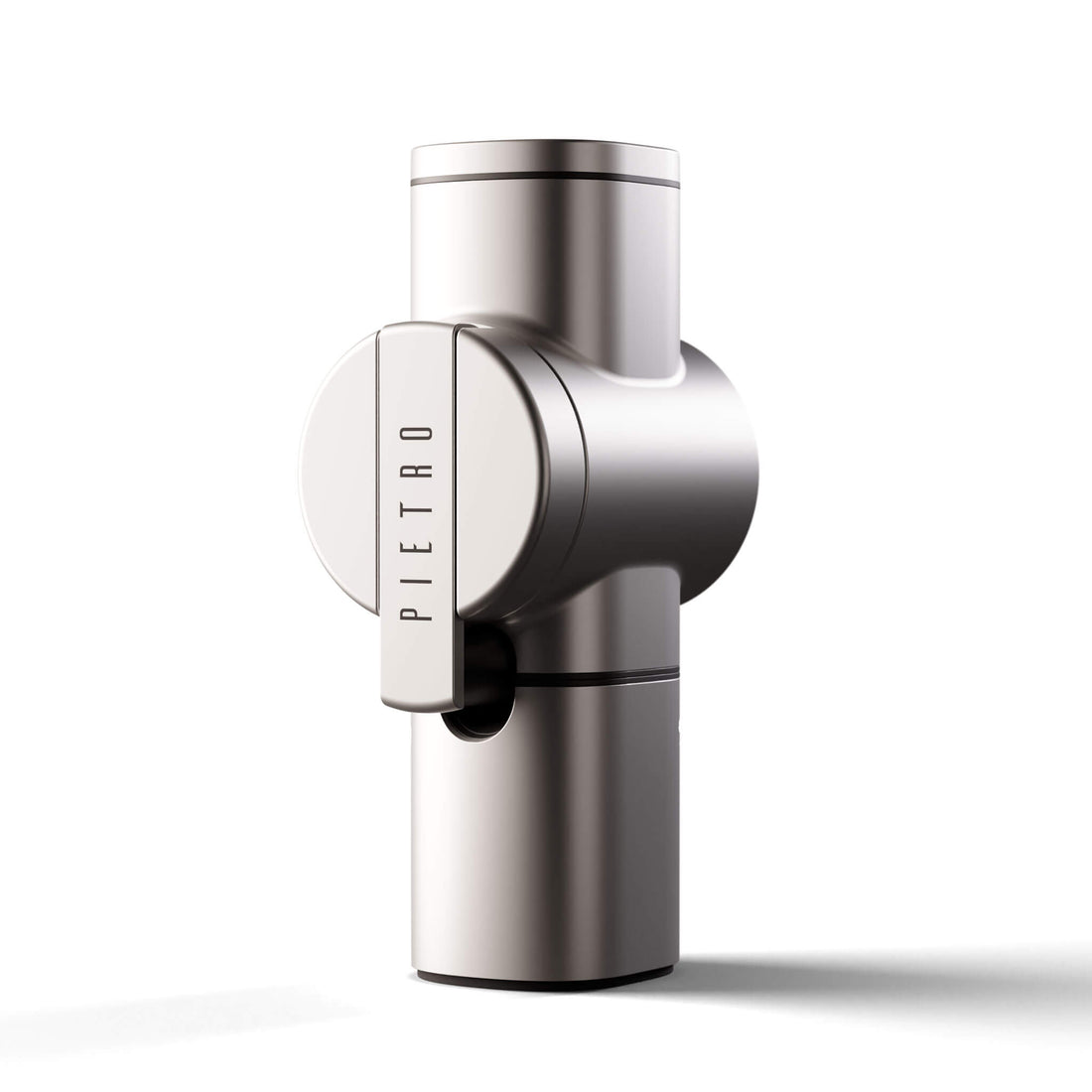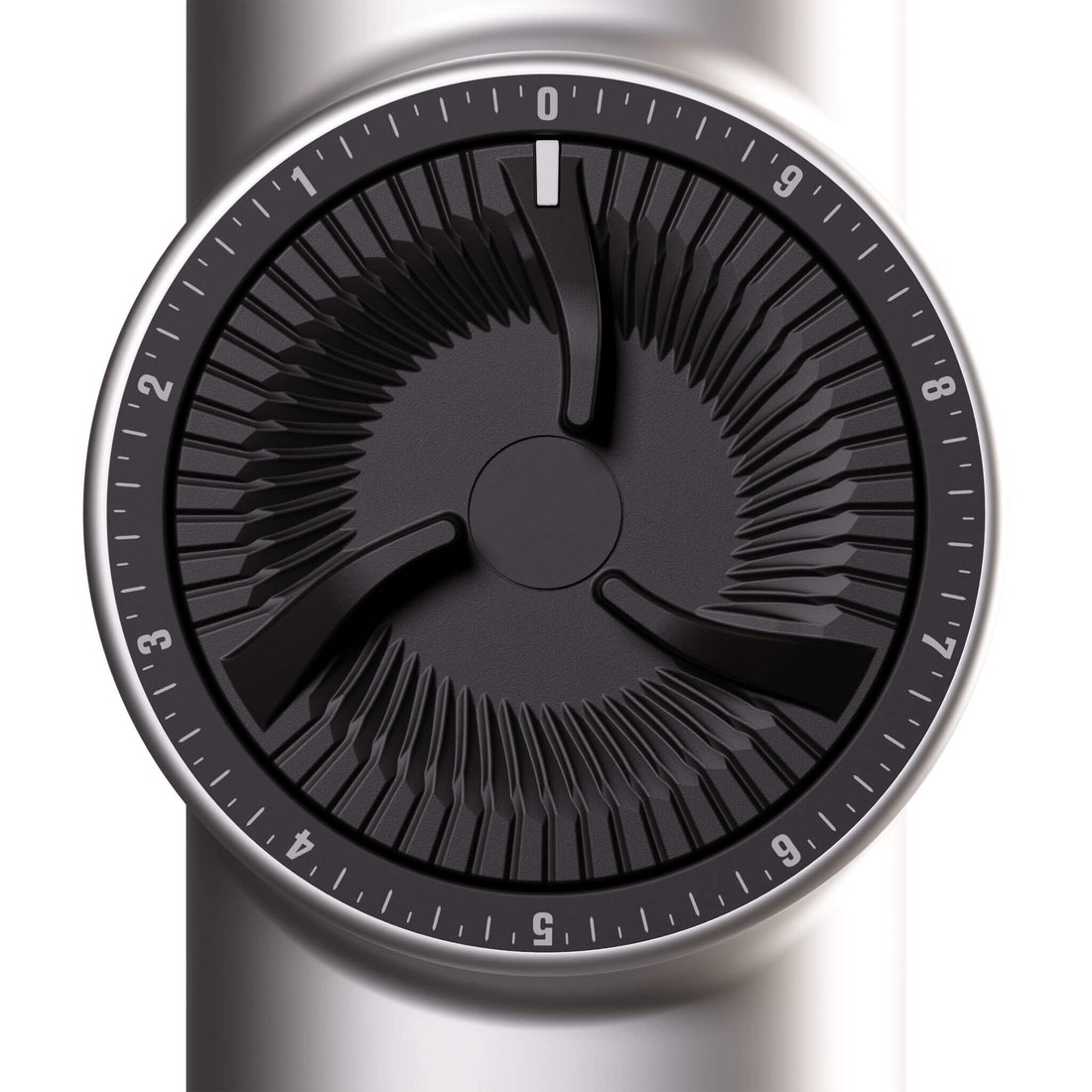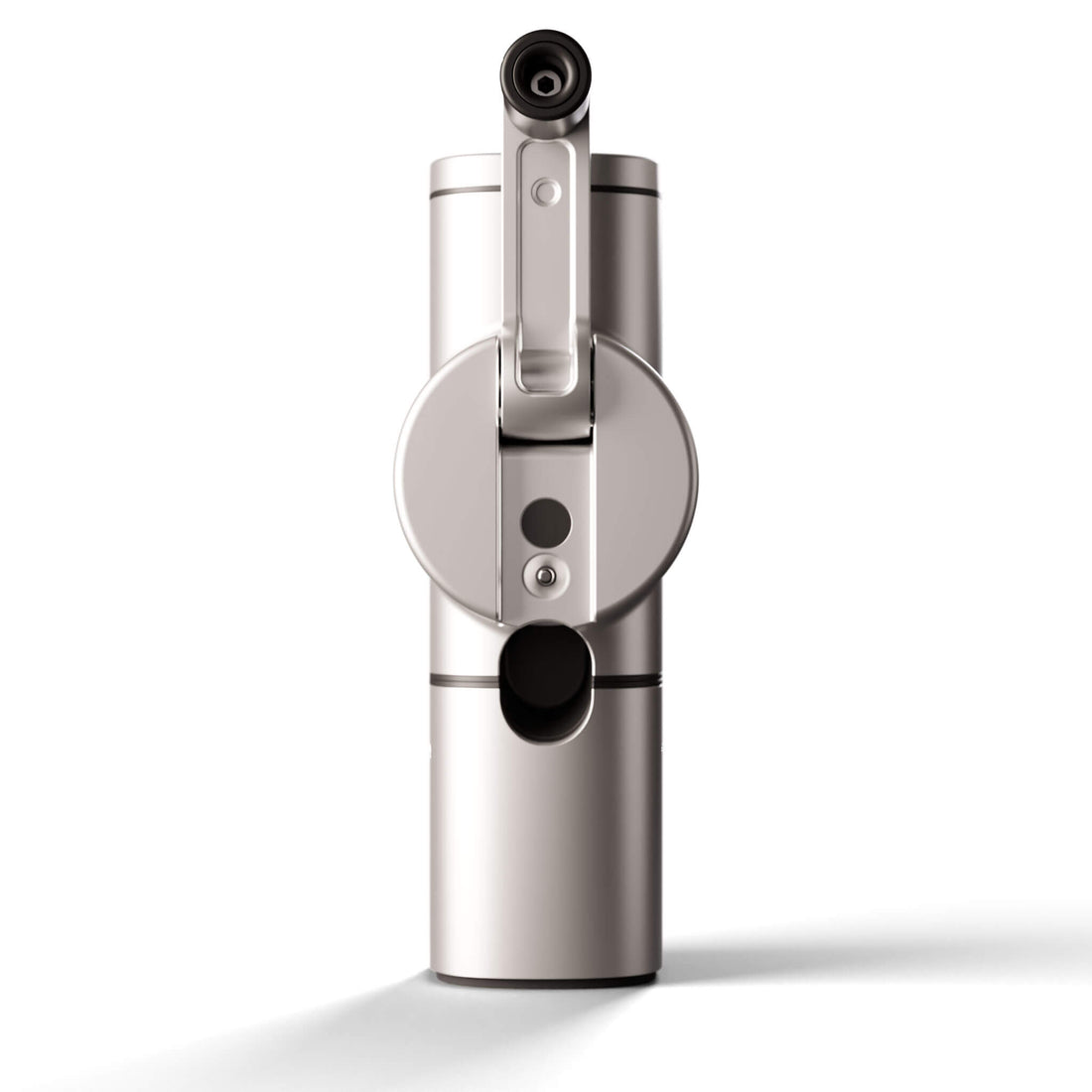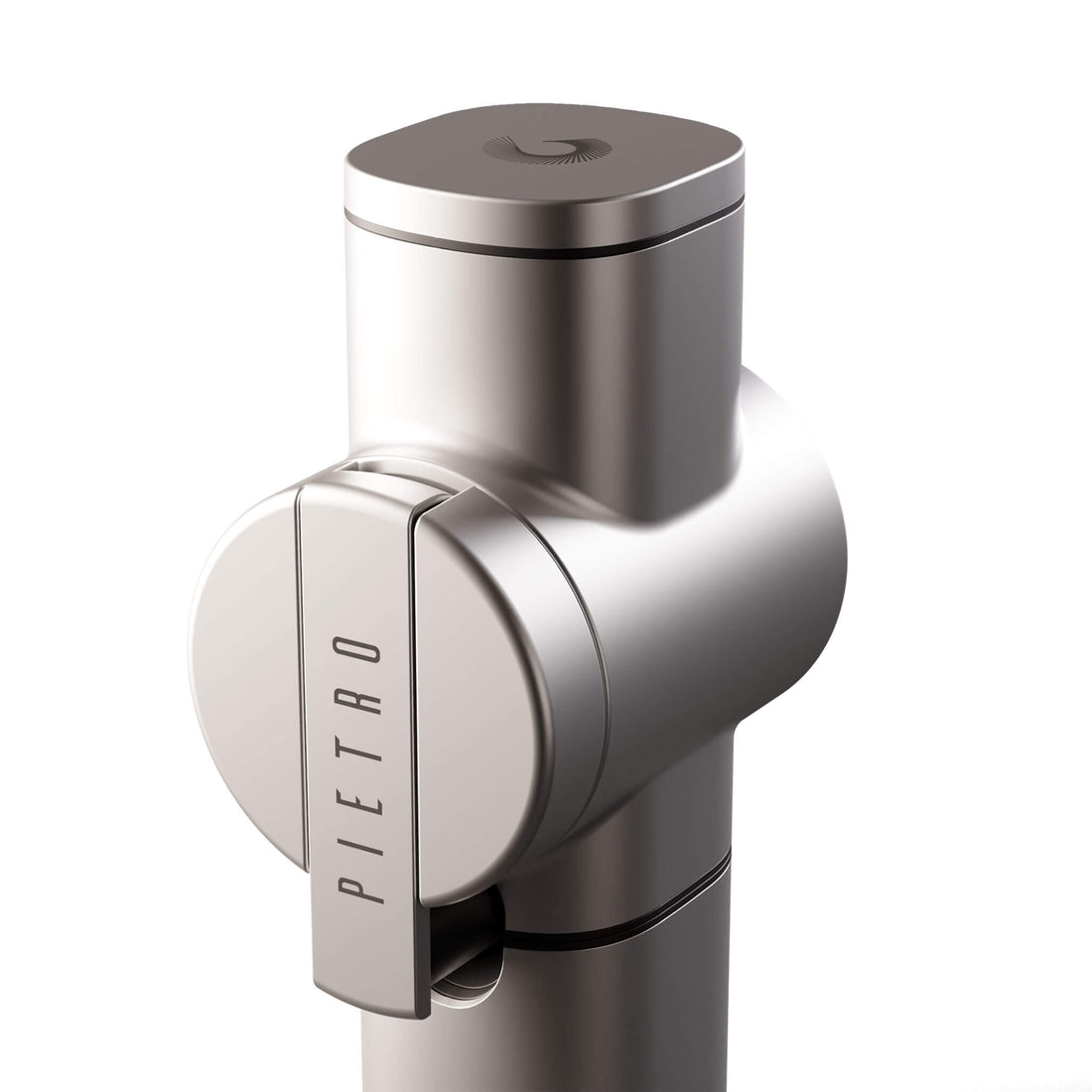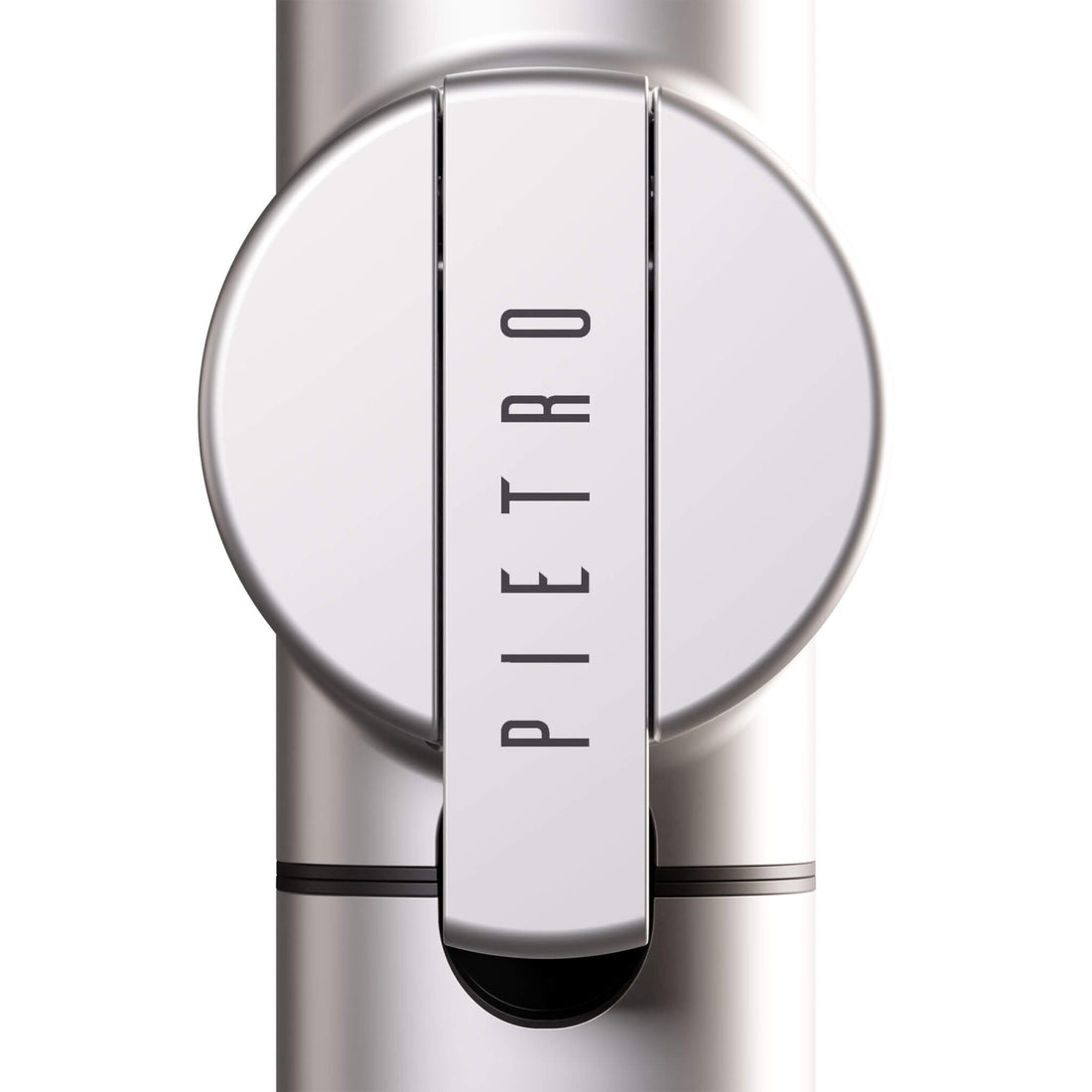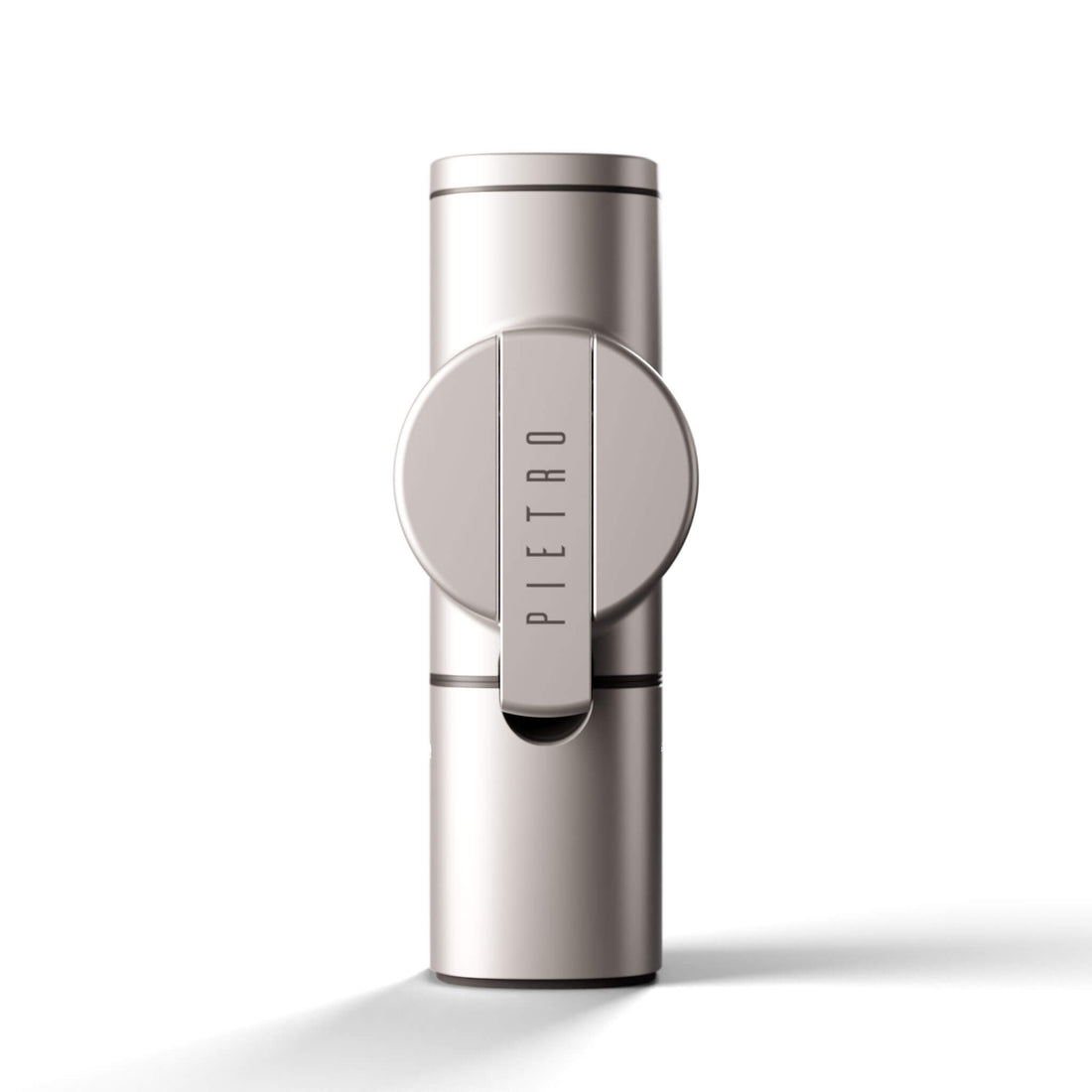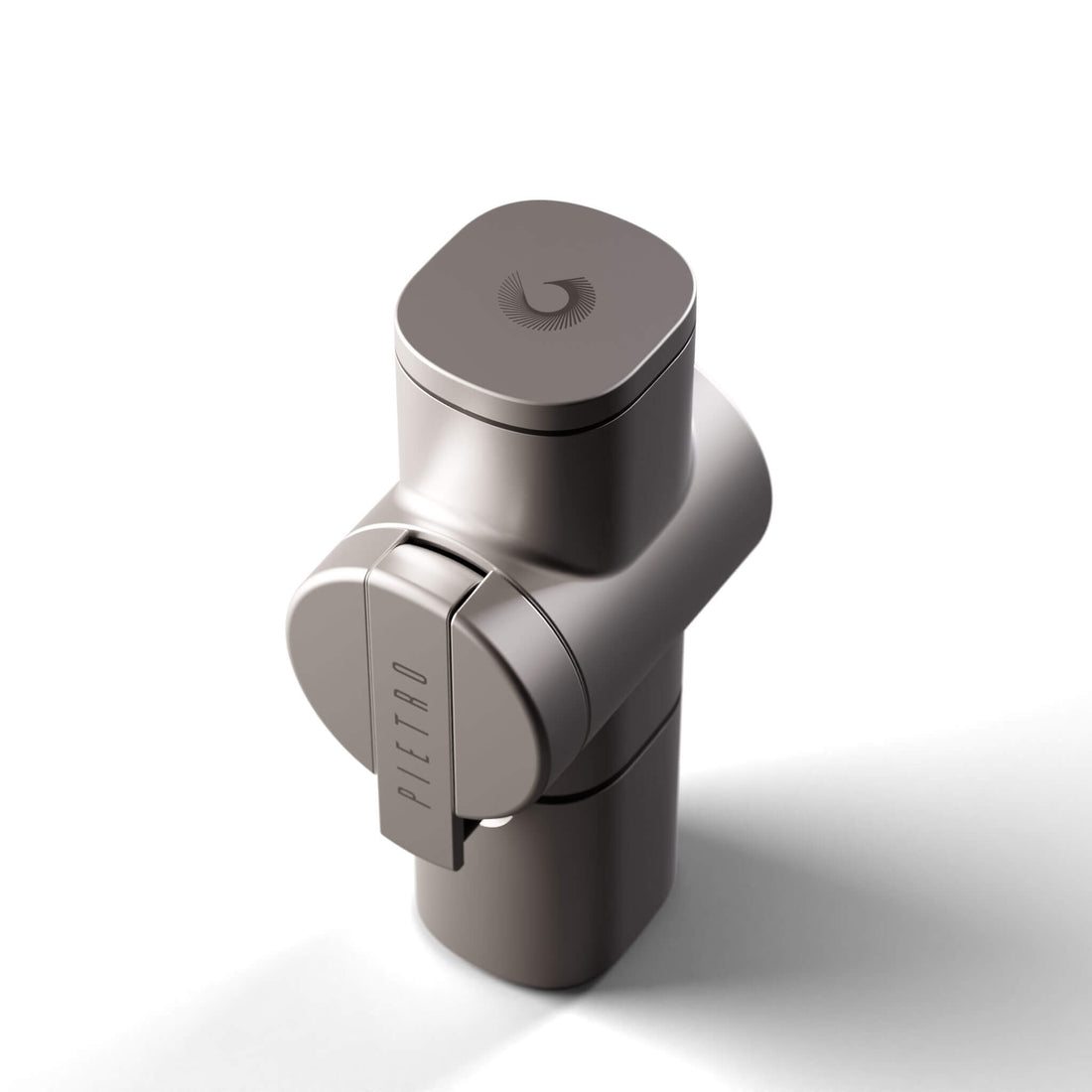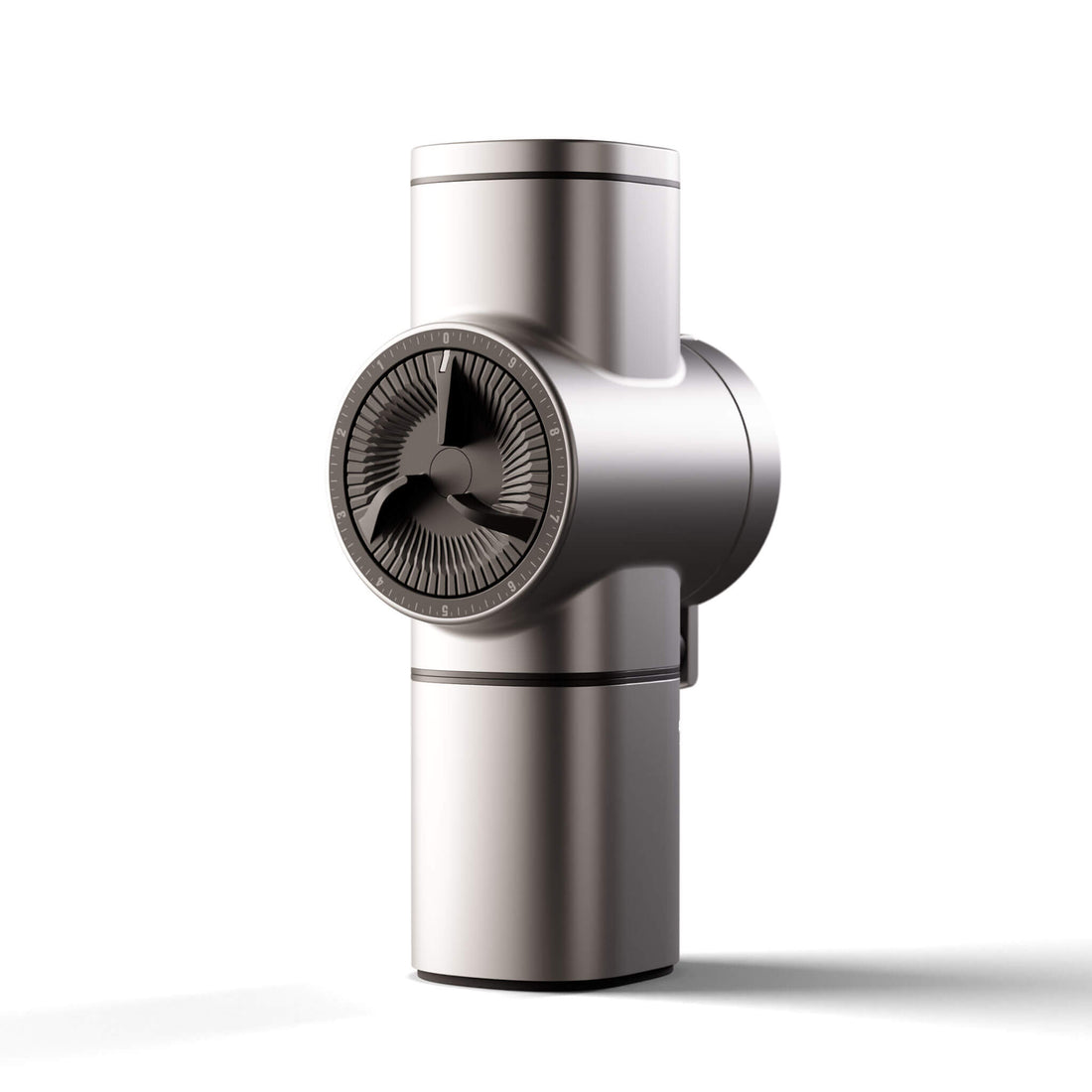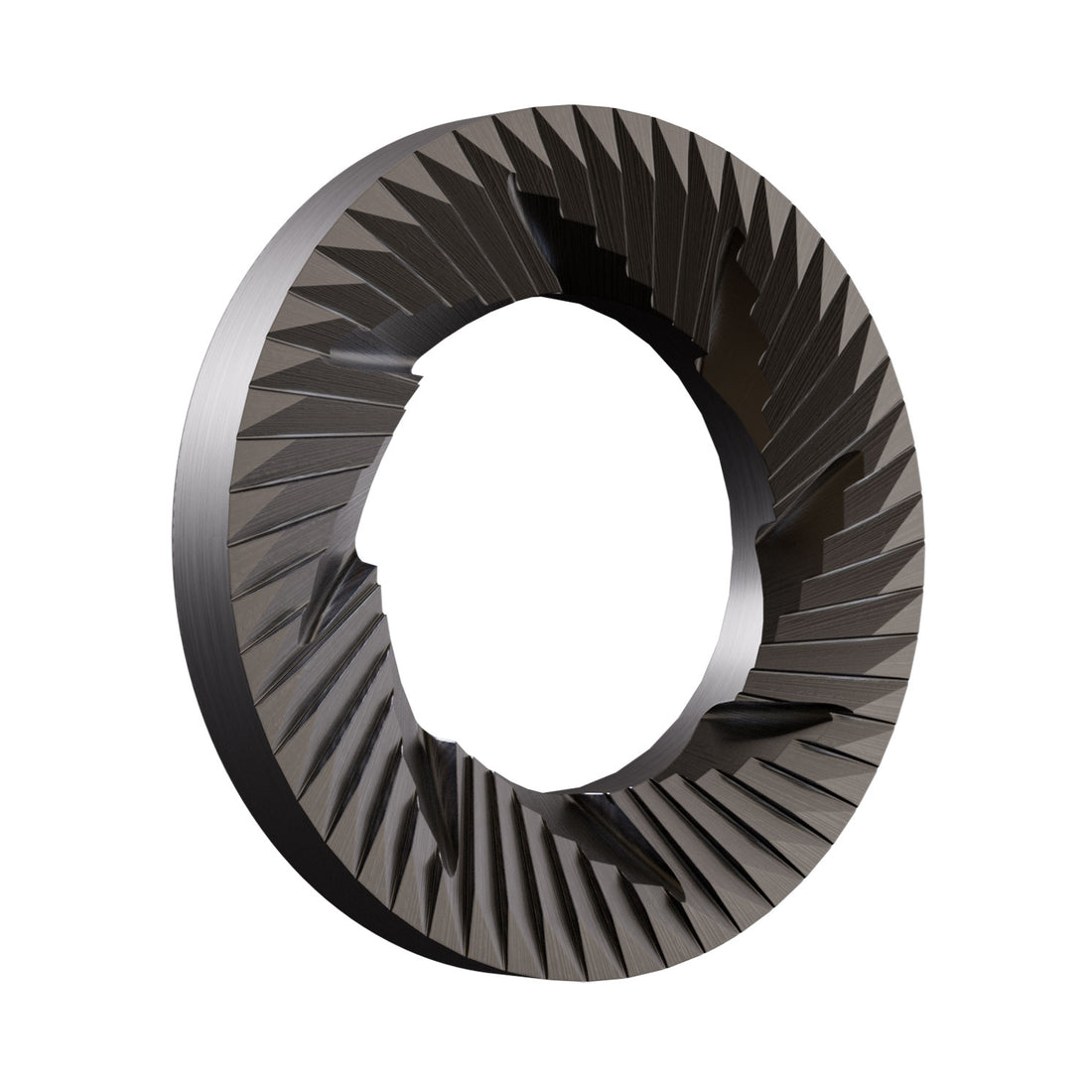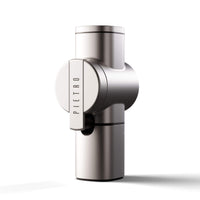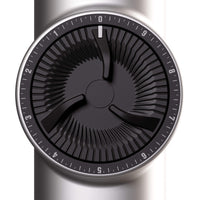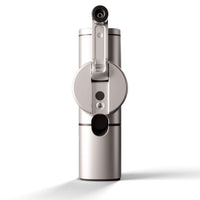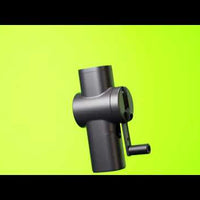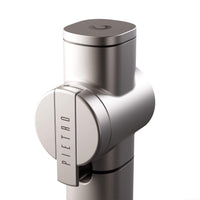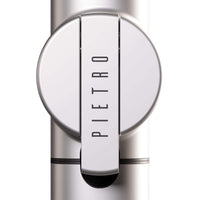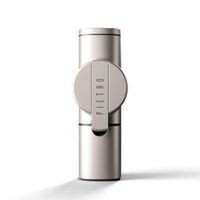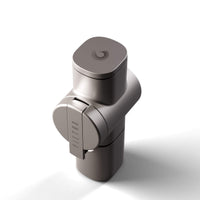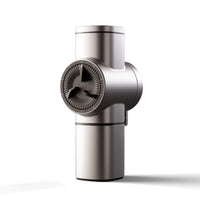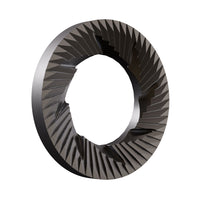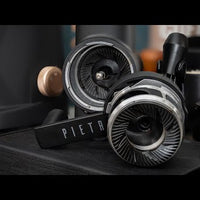 Pietro Manual Coffee Grinder - Silver
The Pietro is a totally innovative handheld coffee grinder that features
58mm flat
vertical burrs and is designed for multipurpose use. The construction geometry and orientation of these coffee burrs provide consistent and high-quality optimal extractions leaving you with deliciously flavored coffee. This is especially important in espresso preparation where a consistent grind is essential for achieving the desired profile. The vertical design is also an interesting feature, as it may offer a more ergonomic and comfortable grinding experience. This is an excellent grinder for those who prefer a minimalist and portable design. Weighs 3.3 pounds.
Version: B-Modal (multipurpose)
Burrs: 58mms
Burr Type: Flat w/ Dark-T coating
Grind Adjustment: Ring nut micrometric, stepless
Beans Capacity: 60 g
Weight: 3.3 lbs (1,5 kg)
Dimensions (hwd): 8.2 x 4.5 x 3.1 in (210 x 115 x 80 mm)
Body Materials: Food-Grade; plastic and aluminum
Magnets: Neodymium
Base Grip: Silicon
12-months from the date of purchase
MULTIPURPOSE GEOMETRY
All Purpose Handheld Grinder
A sleek and simple design, that can please all coffee types - espresso to filter - in a compact size that makes it easy to take on the go or alternatively as a non-electric grinder powered by you.

RADICAL
Vertical Flat Burrs
Dark-T Burrs are the next evolution of M340 burrs. With a black coating in titanium, aluminum, carbon, and nitrogen, these burrs offer five times the durability of standard burrs.

EASY ACCESS DESIGN
Detachable Grind Chamber
Over time, coffee residue can build up inside the grind chamber, which can affect the flavor of the coffee and even cause the grinder to malfunction. By providing easy access to the grind chamber, the grinder can be easily cleaned and maintained to ensure that it produces consistent, high-quality coffee every time.
WE'RE HAPPY TO HELP. CONTACT US AND WE'LL RESPOND WITHIN 24 BUSINESS HOURS.