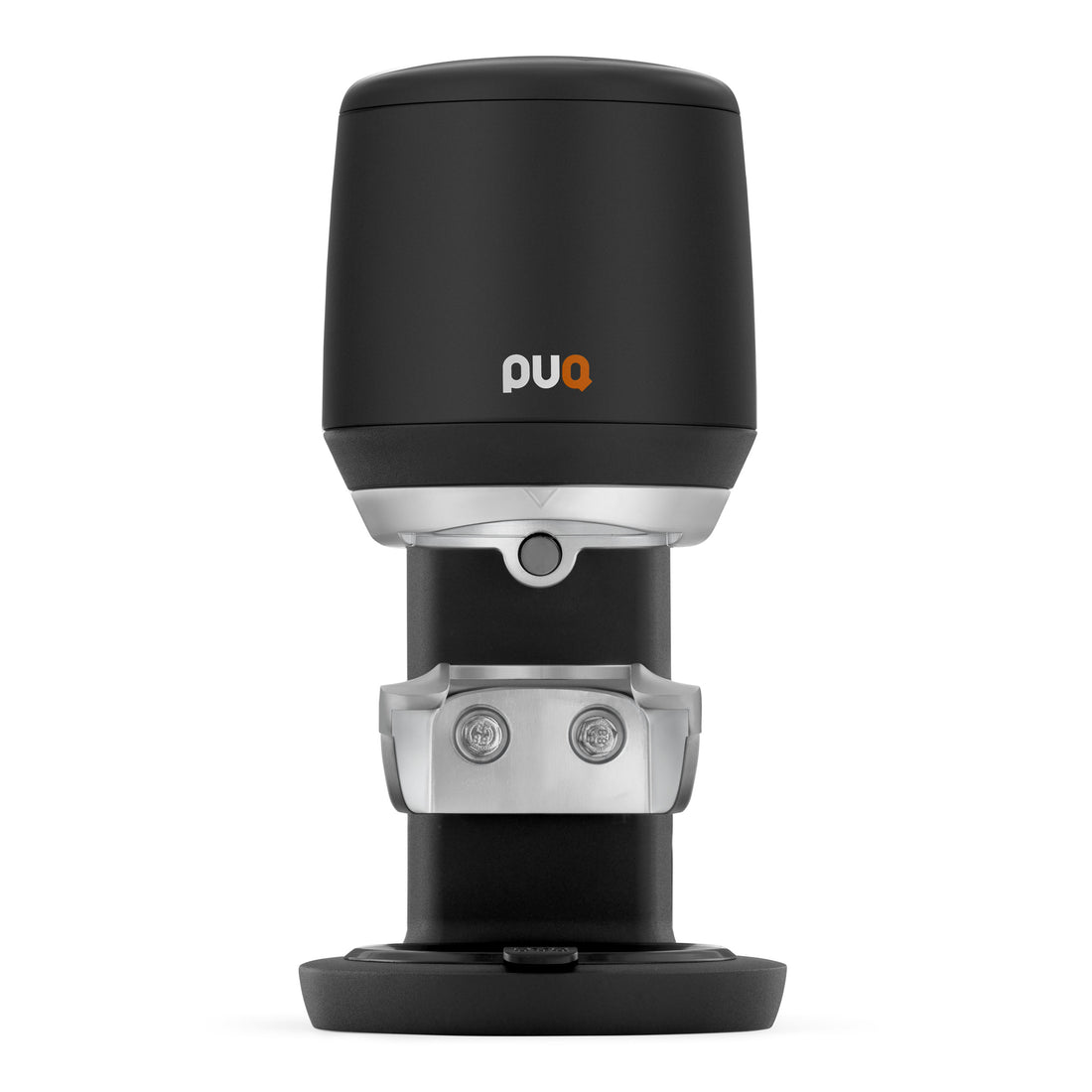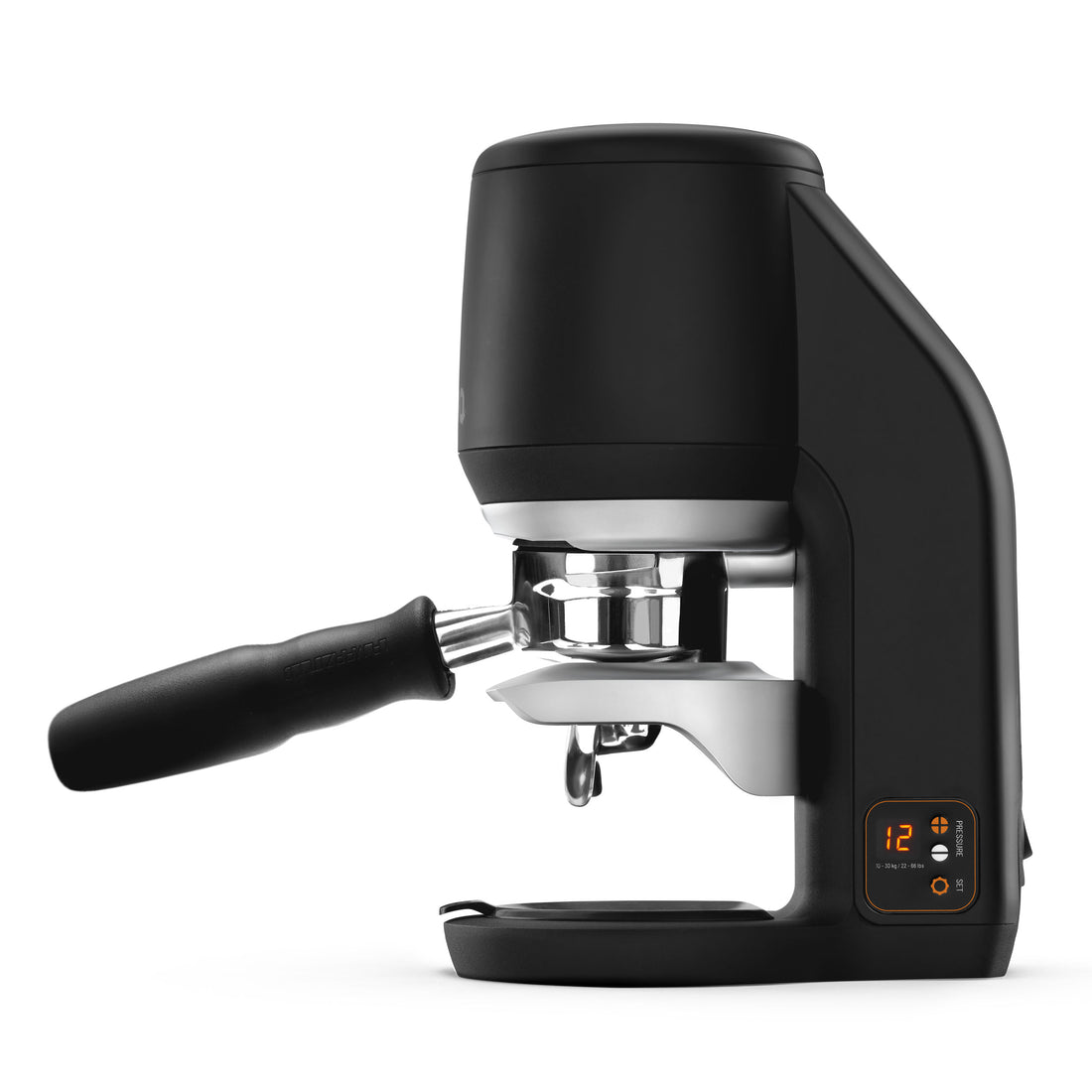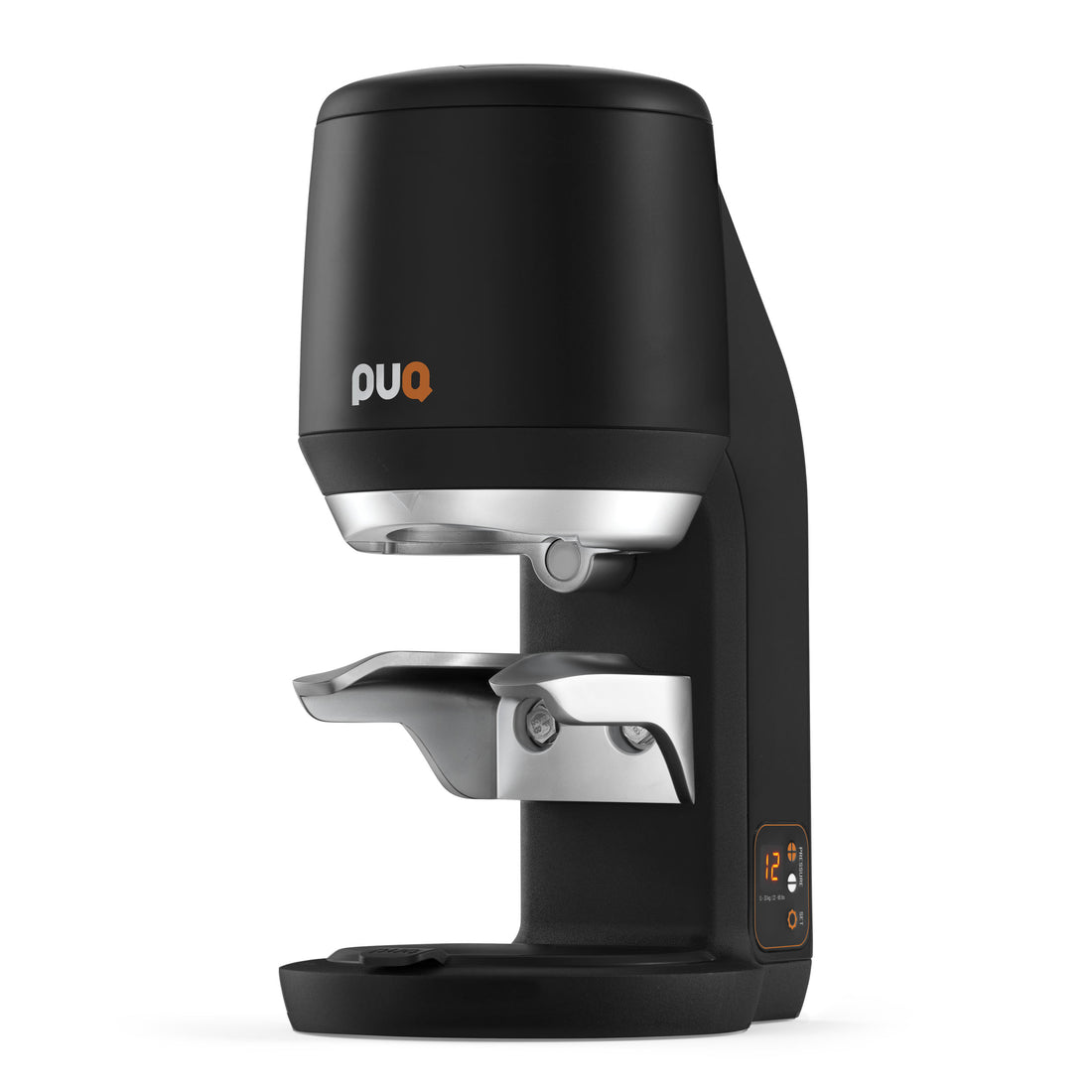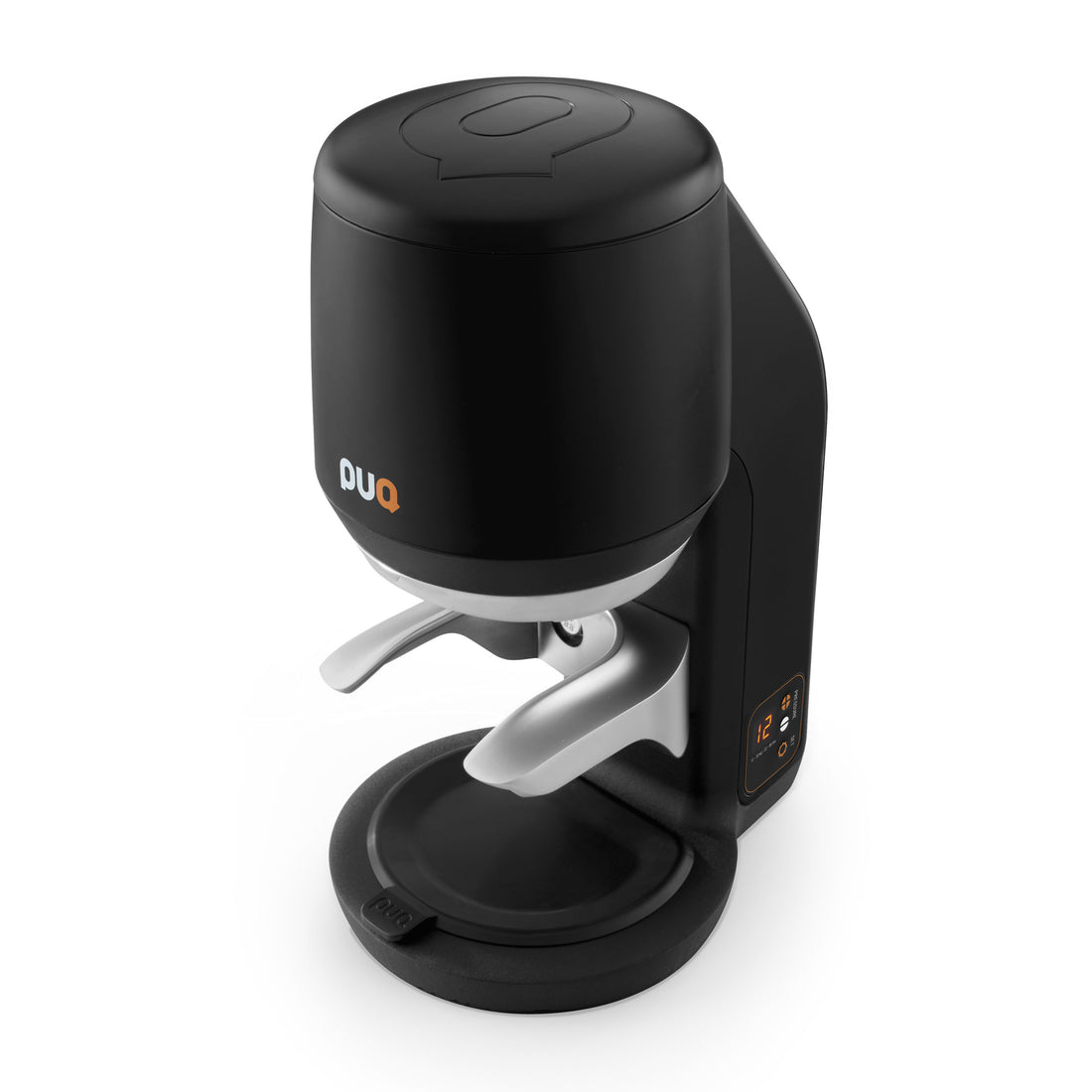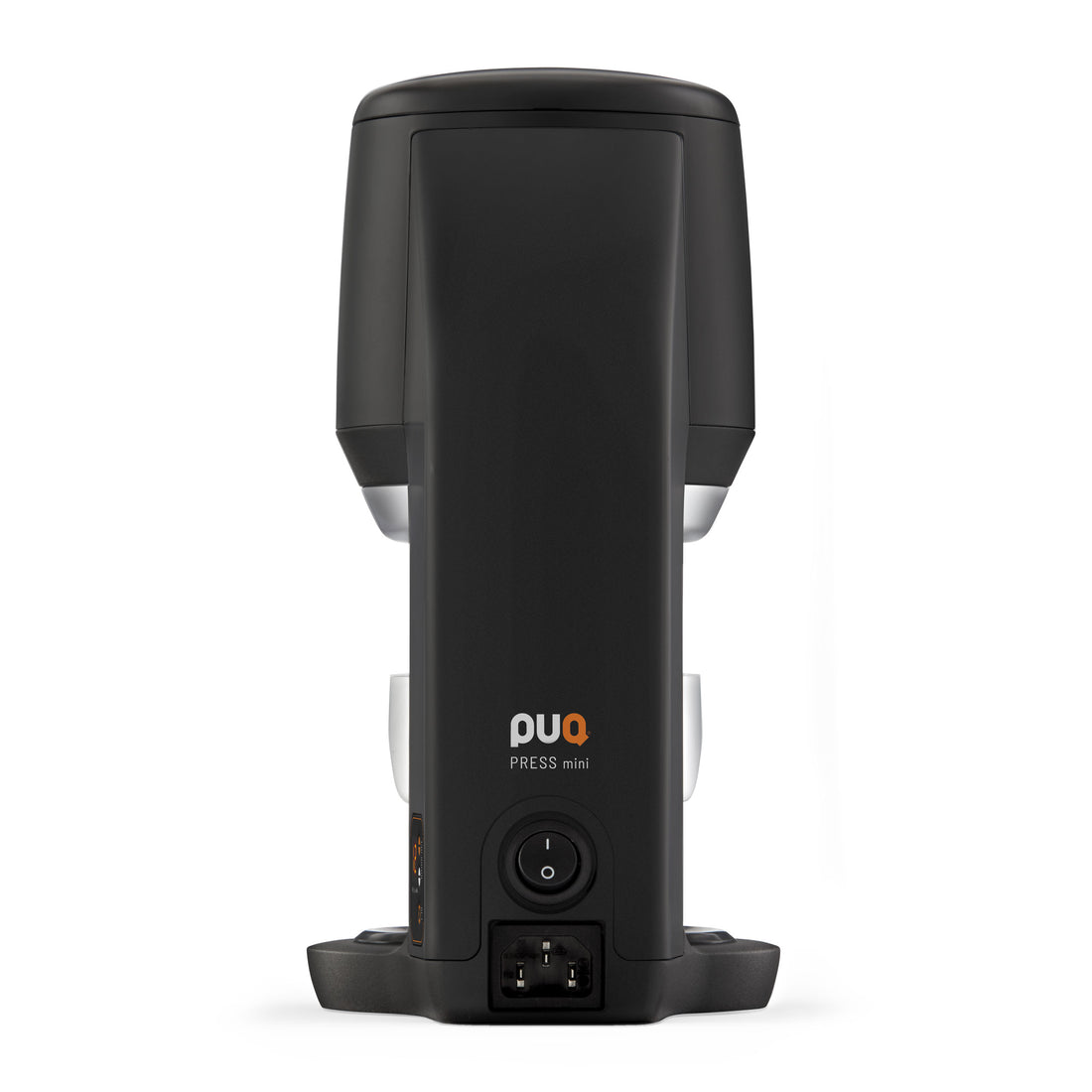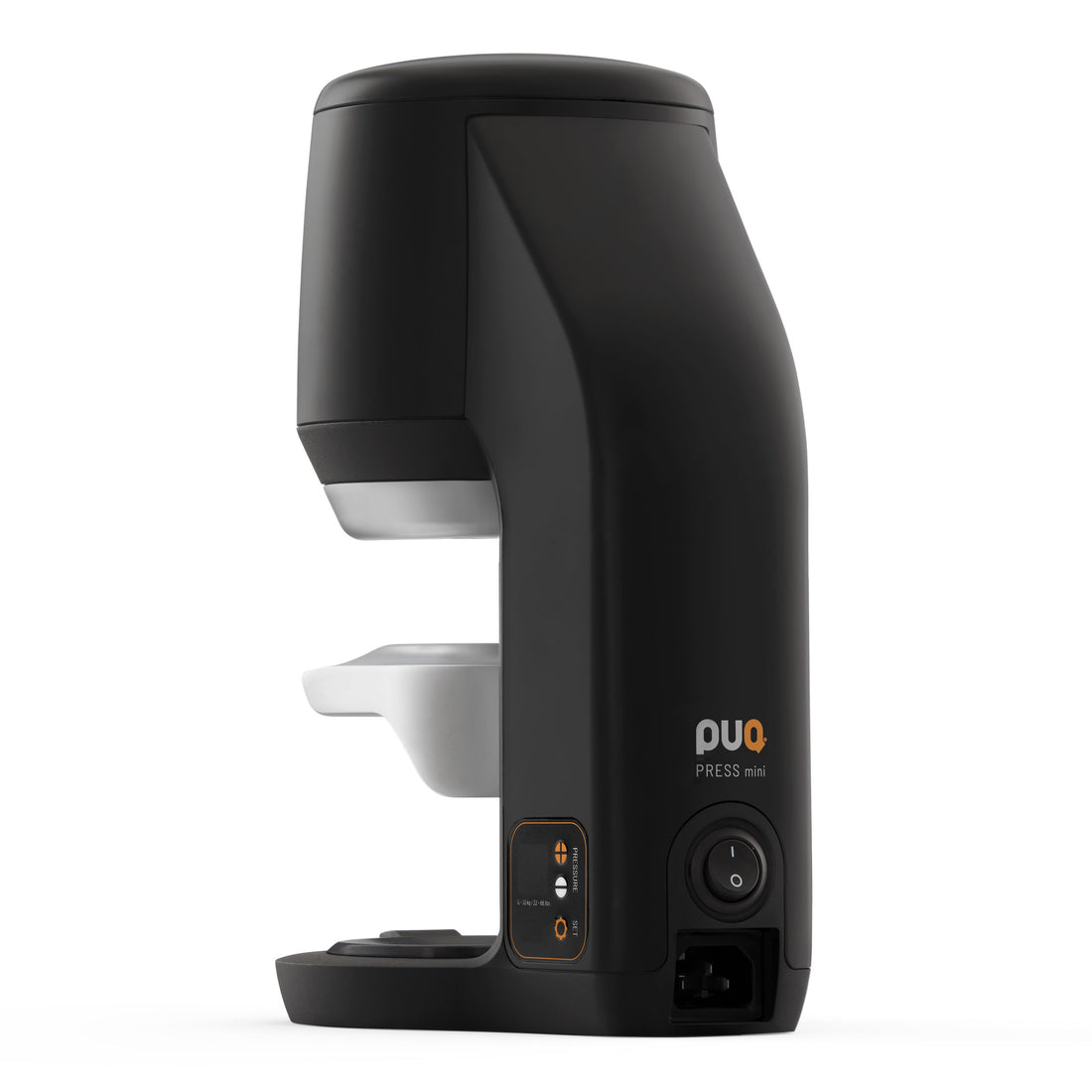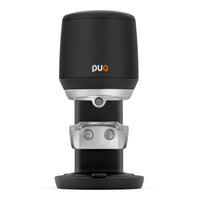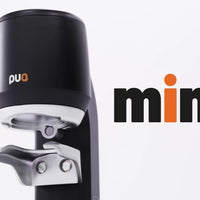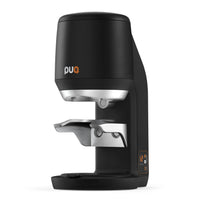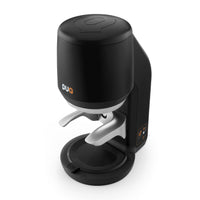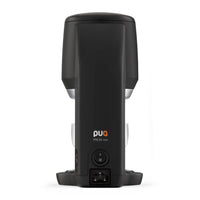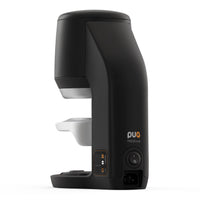 PuqPress Mini Automatic Tamper - Black
The PuqPress Mini was designed for home use but easily supports a low-volume commercial café (under 25lbs. of coffee a week). Its impressive design was inspired by the commercial version and can handle 100 tamps per day. It works with all portafilters, naked, single & double sprouts, and auto-adjusts the pressure based on dose size. Loved for its easy-to-maintain and professional matte finish and the non-stick tamp design.
Portafilter Compatibility: All types; naked, single and double sprouts
Tamper Diameter: 53.0 - 58.3mm, basket sizes ranging from 58mm-58.5mm
Tamper Shape: Flat Bottom
Adjustable Pressure: 22-66lbs (2.2lbs increments)
Cycle Duration: 1.3 seconds
Lower Clamp Height: Adjustable height to suit different portafilters via hex key
Power: 60 watts
Power Supply: 110-120v - 60Hz
Cable Length: 8.2'
Dimensions (wdh): 5.9 x 4.92 x 8.66in
Net Weight: 10.58lbs
Finish: Standard
LCD for pressure adjustment and a one-touch cleaning setting
24-months from the date of purchase
PERFECT TAMPS
Flat & Level Every Time
With perfect tamps, you can expect the same level of consistency when it comes to taste and texture in your drinks at home.
DID YOU CHANGE YOUR DOSE?
Automatically Adjusts the Tamp Pressure
No need to change the settings between different dose sizes, making it easier to switch between grind size and coffee roasts.
MATTE FINISH
No Need to Worry About Finger Prints
We also did want to quickly follow up on the proposal that Morgan Drinks Coffee sent over. Would you be able to look into whether this can be approved?
WE CAN HELP YOU DETERMINE THE RIGHT EQUIPMENT FOR YOUR BUSINESS. CONTACT US AND WE'LL RESPOND WITHIN 24 BUSINESS HOURS.