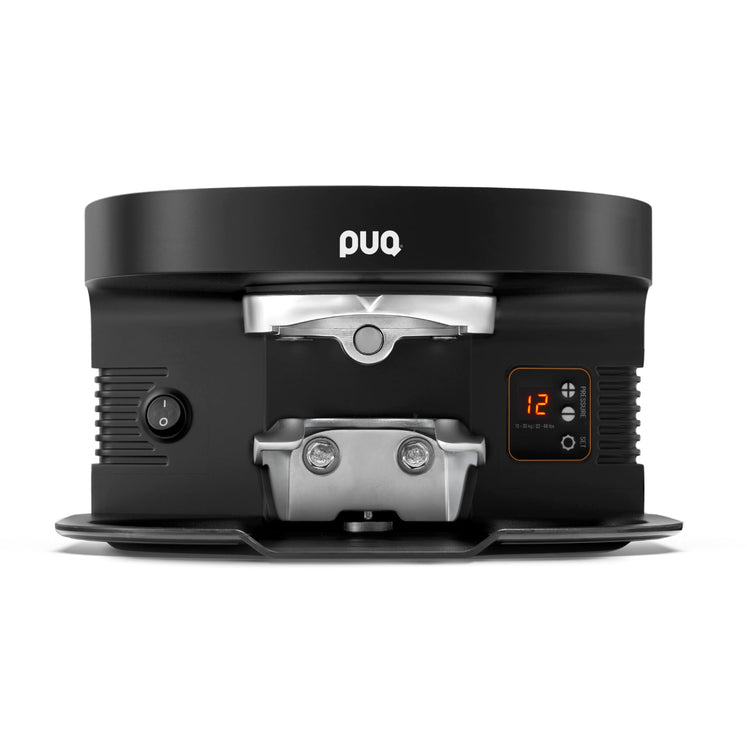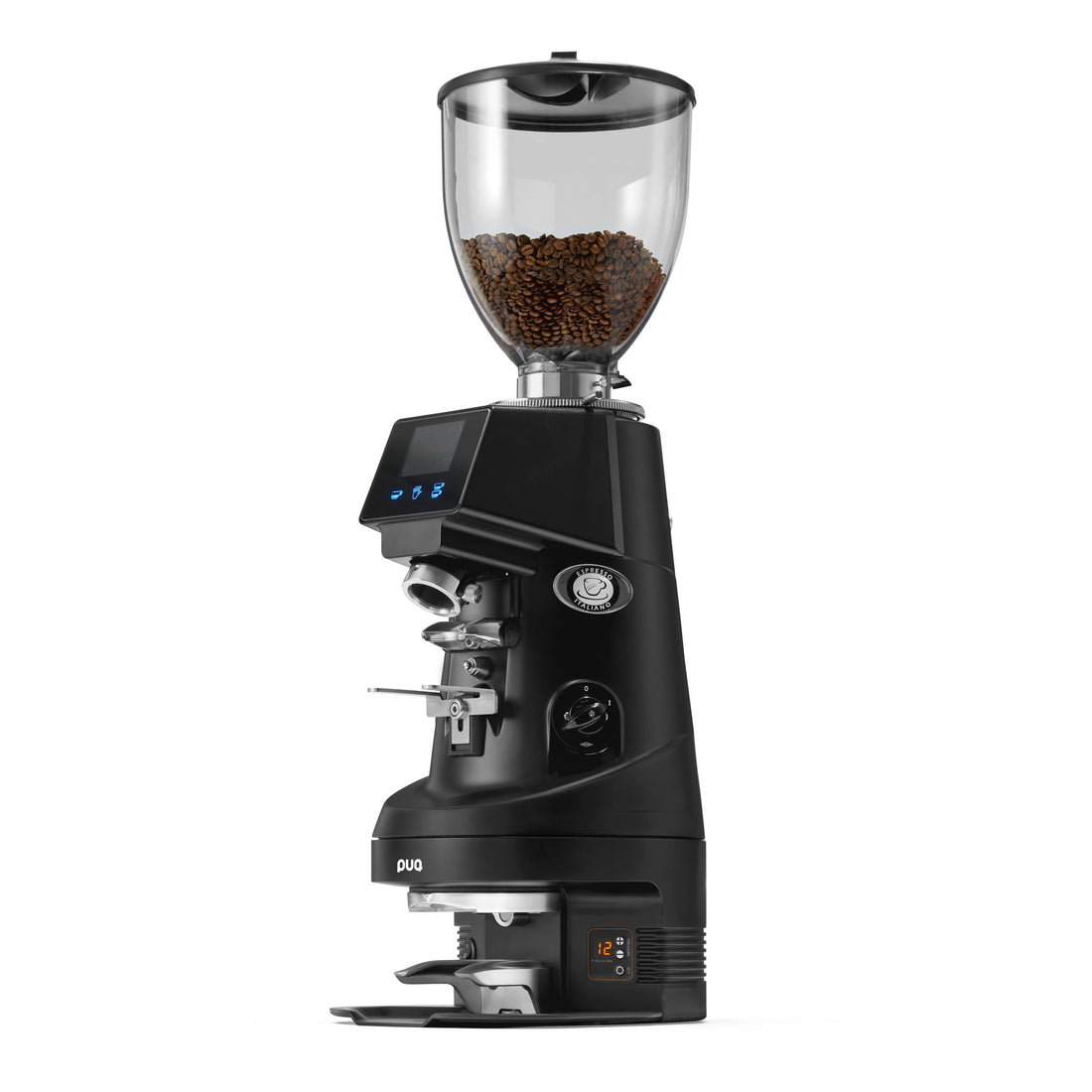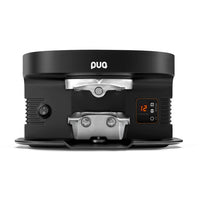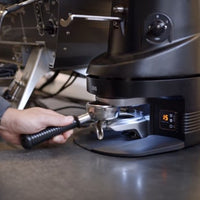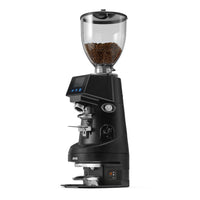 PuqPress M4 Automatic Tamper - Black
The M4 Automatic Tamper was designed to work with the Fiorenzato F64 and F83 espresso grinders - all models. This helps to speed up the drink service, eliminating extra tamping steps with a top to bottom workflow. Café owners and baristas love the slim profile of the M4 and the small footprint it has on the counter when stacked with an F64 or F83 grinder.
Grinder for display purposes only and can be purchased separately.
Portafilter Compatibility: All types: naked, single and double sprouts
Tamper Diameter: 58.3mm - suits basket sizes ranging from 53mm-58.5mm
Tamper Shape: Flat Bottom
Adjustable Pressure: 22-66lbs (2.2lbs increments)
Cycle Duration: 1.3 seconds
Lower Clamp Height: Adjustable height to suit different portafilters via hex key
Power: 60 watts
Power Supply: 110-120v - 60Hz
Cable Length: 8.2'
Dimensions (wdh): 9.44 x 11.41 x 10.62in
Net Weight: 11lbs
Finish: Standard
LCD for pressure adjustment and a one-touch cleaning setting.
24-months from the date of purchase
SAVE ON COUNTER SPACE
Designed For Fiorenzato Grinders
An F64 or F83 fits right on top of the M4 Tamper making the workflow more efficient while also clearing up counter space.
LESS WASTE
Non-Stick Tamper Finish
The non-stick finish keeps coffee grounds from clinging and your machine looking clean and professional.
PERFECT TAMPS
Adjustable Tamping Pressure
This GEN 5 version was made with a stronger frame, ensuring all your tamps are 100% flat offering better consistency between baristas.
WE CAN HELP YOU DETERMINE THE RIGHT EQUIPMENT FOR YOUR BUSINESS. CONTACT US AND WE'LL RESPOND WITHIN 24 BUSINESS HOURS.