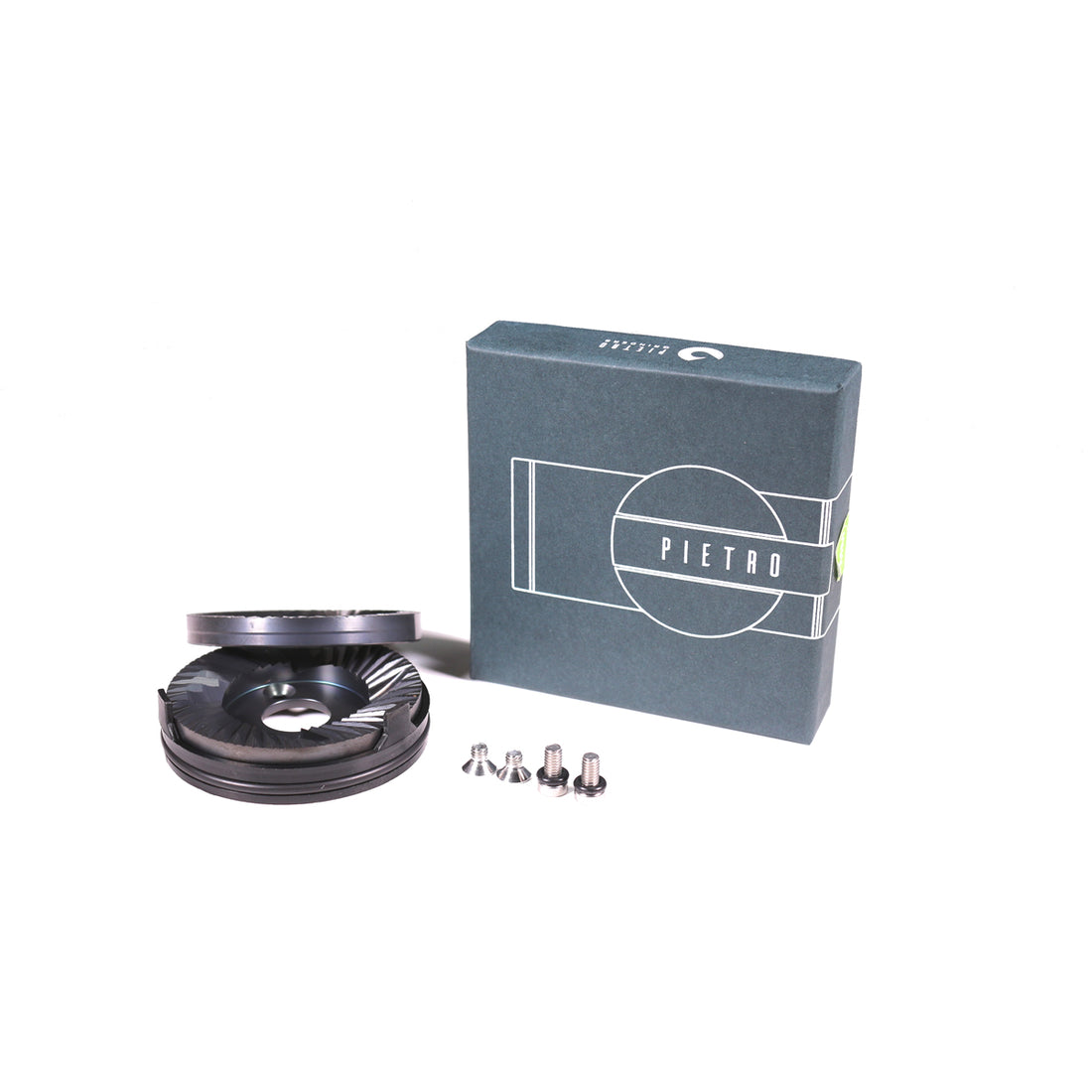 Pietro M-Modal Vertical Flat Burr Kit - 58mm
Designed with passion and precision, the Pietro Pro Brewing Burrs are the ultimate tool for taking your coffee to the next level. With a focus on filter brewing, these M-Modal burrs are expertly crafted to deliver the perfect balance of grind size and consistency, ensuring a smooth and delicious cup of coffee every time. 58mm flat steel burrs, with Dark-T coating in titanium, aluminum, carbon, and nitrogen are designed to last 5 times longer than the standard M340 burrs.
Replacement burrs for the Pietro Pro Brewing Manual Hand Grinder; M-Modal version. These burrs can be used interchangeably on both Pietro's; multipurpose and pro brewing.