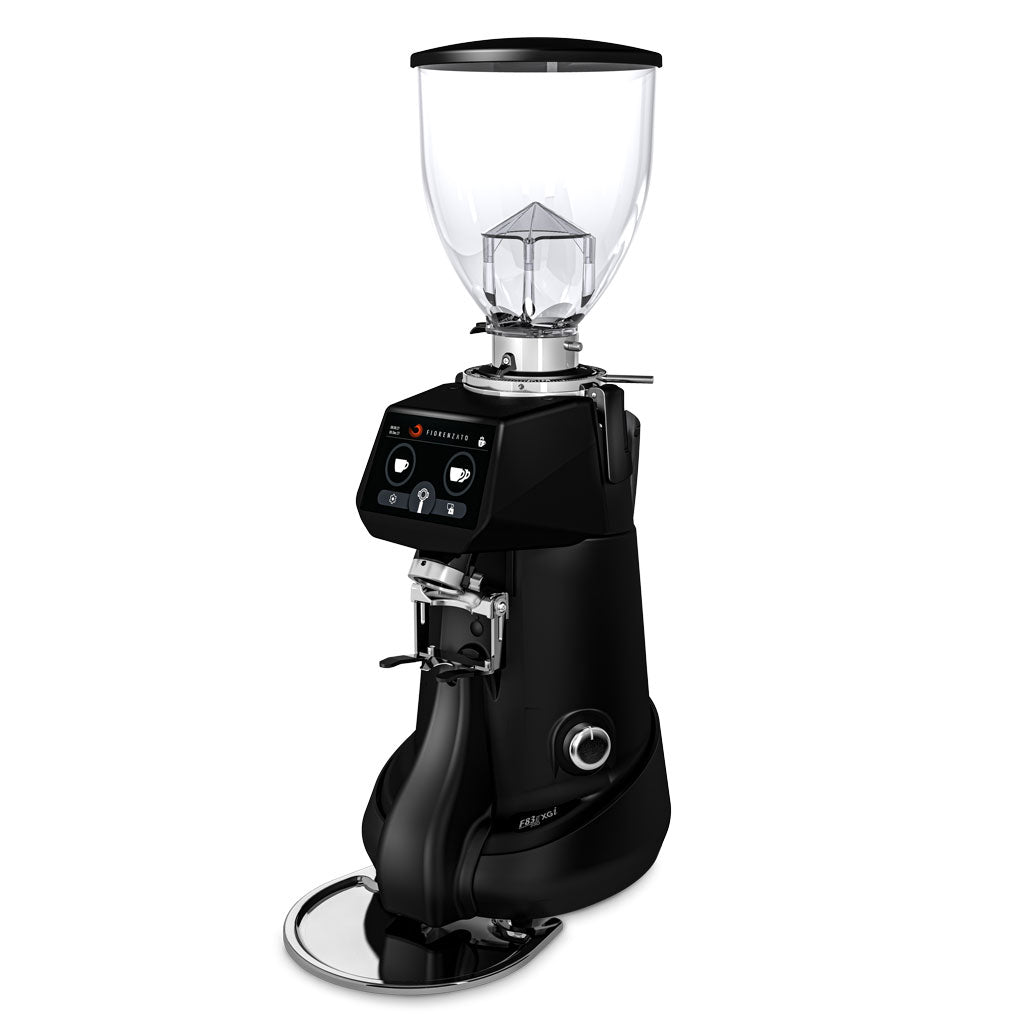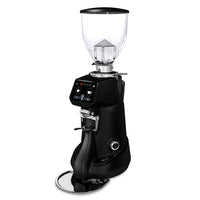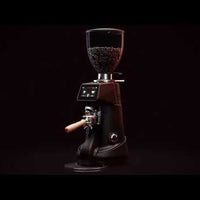 F83 E XGi PRO On Demand GBW Espresso Grinder - Matte Black
Equipped with 83mm burrs to support a high volume business and XGi grind-by-weight technology to expedite workflow, this espresso grinder is a solid choice. It has one of the coolest innovations for coffee grinders, a design that allows the grinding chamber to be detached with the release of two levers so cleaning is a breeze. The 4.3-inch touchscreen IPS display has an intuitive user interface and scrolling menu so you can monitor coffee stats and easily switch between grinding modes. Compatible with the PUQpress M4 Automatic tamper.
Grind Adjustment: Ring nut micrometric- continuous
Dose Adjustment: In grams
Fork: Adjustable, with support
Power: 650 watt
Power Supply: 110-120v - 60Hz
Burr Type: Flat
Burr Diameter: Ø 83mm
Burr Revs: 1550/min (60 Hz)
Hopper Capacity: 3.3 lbs (1.5kg)
Dimensions (wdh): 10 x 12.2 x 27.5in (255 x 310 x 700mm)
Net Weight: 44lbs (20kg)
Finish: Standard
The touchscreen display on this model is highly intuitive and features IPS technology so it's very responsive. Enjoy the following;
• Date & time

• Dose w/ grams - single, double, triple, & manual

• Dose stats - by day, week & overall total

• Grinding mode

• Optional custom logo
24-months from the date of purchase
GRIND BY WEIGHT
XGi Technology
The most reliable & matchless grind-by-weight, all-in-one system available to baristas. Doses are based on grams, using a one-time setting complete with a load cell located at the bottom of the grinder.
ACCESS THE GRIND CHAMBER FASTER
PRO Technology
A patented design that empowers the barista to perform maintenance needs effortlessly. The grind chamber is detached by releasing two levers.
CLEANING MORE ACCESSIBLE
PRO Technology
No need to recalibrate once you're done - the settings remain in place. This boosts regular maintenance and prolongs the life of your grinder.
WE CAN HELP YOU DETERMINE THE RIGHT EQUIPMENT FOR YOUR BUSINESS. CONTACT US AND WE'LL RESPOND WITHIN 24 BUSINESS HOURS.