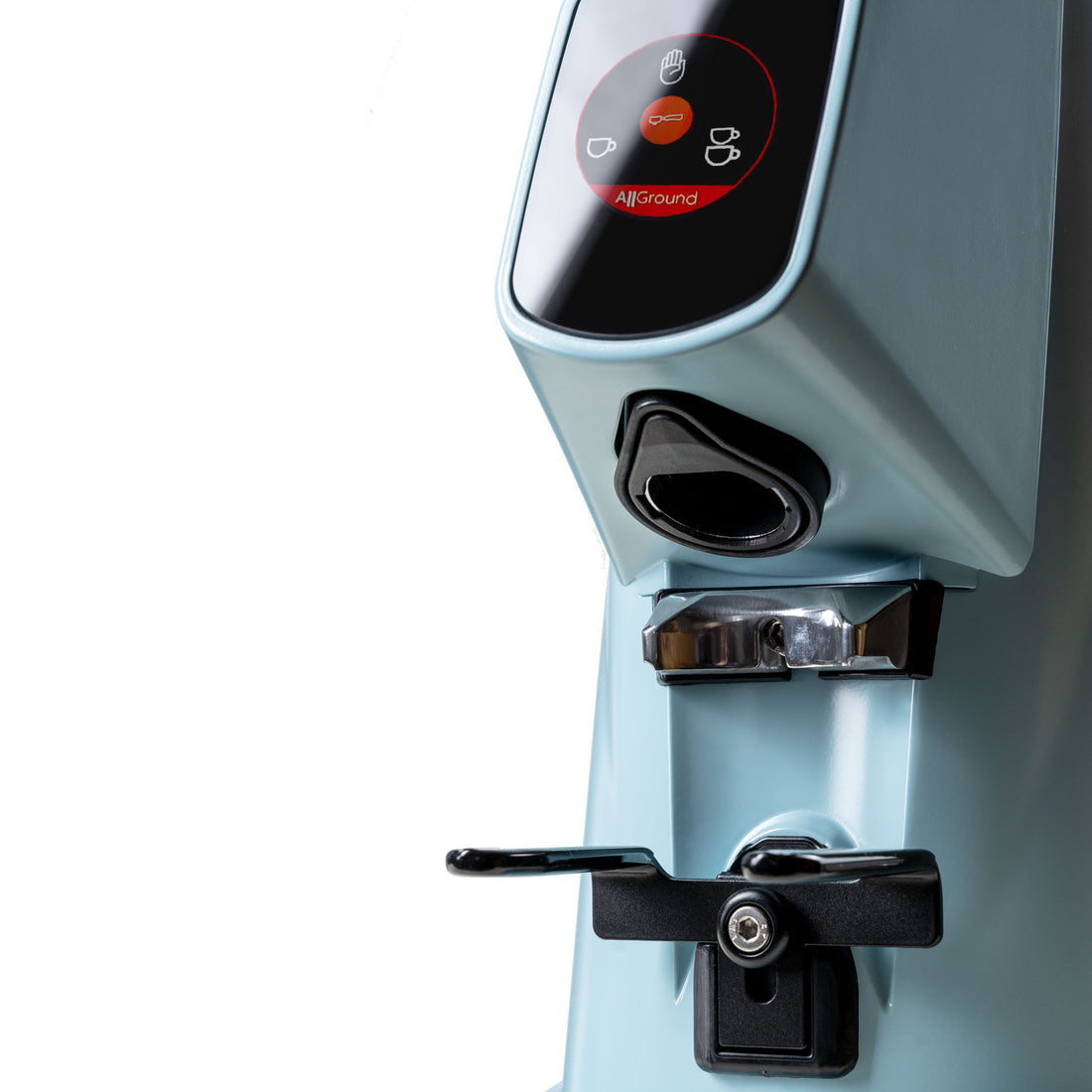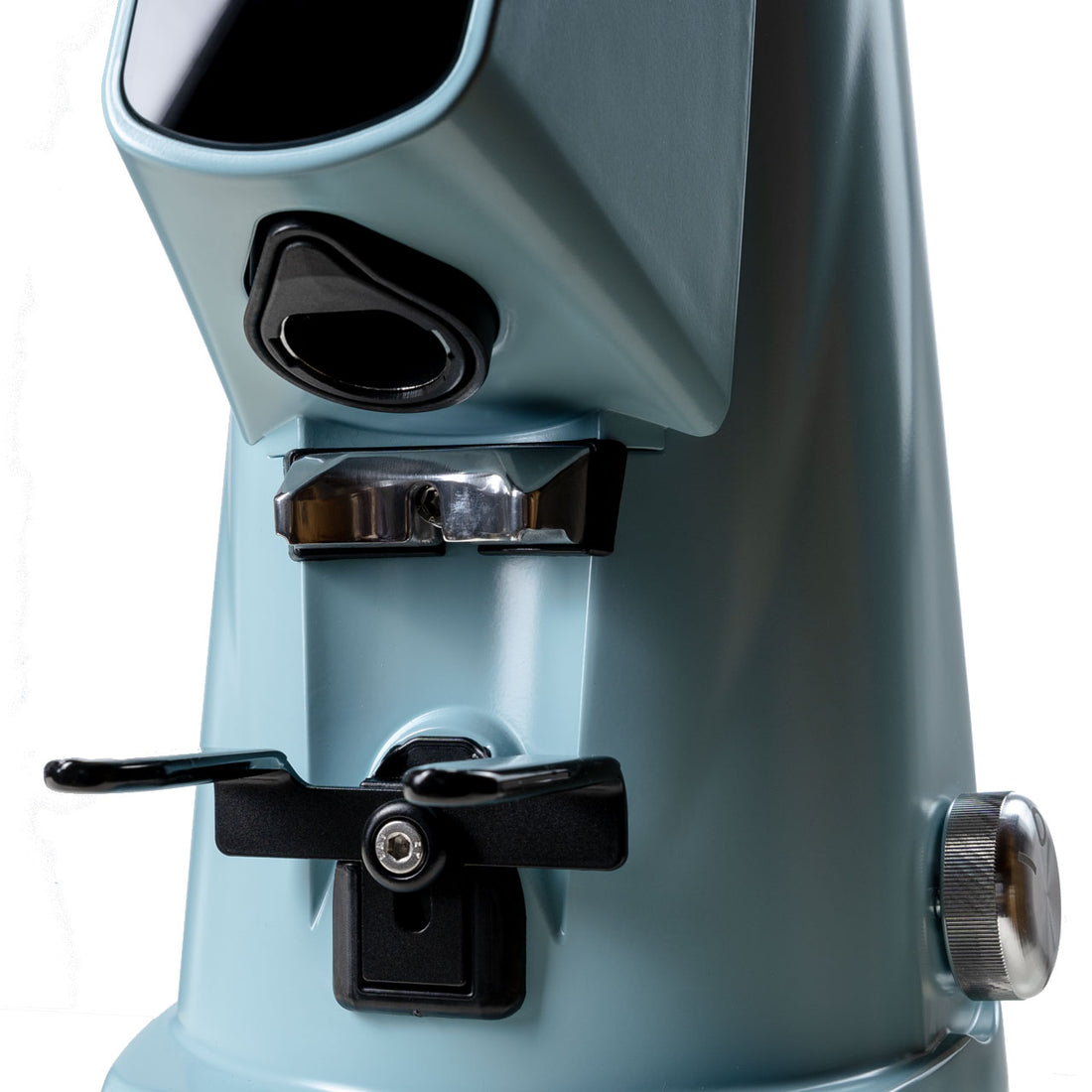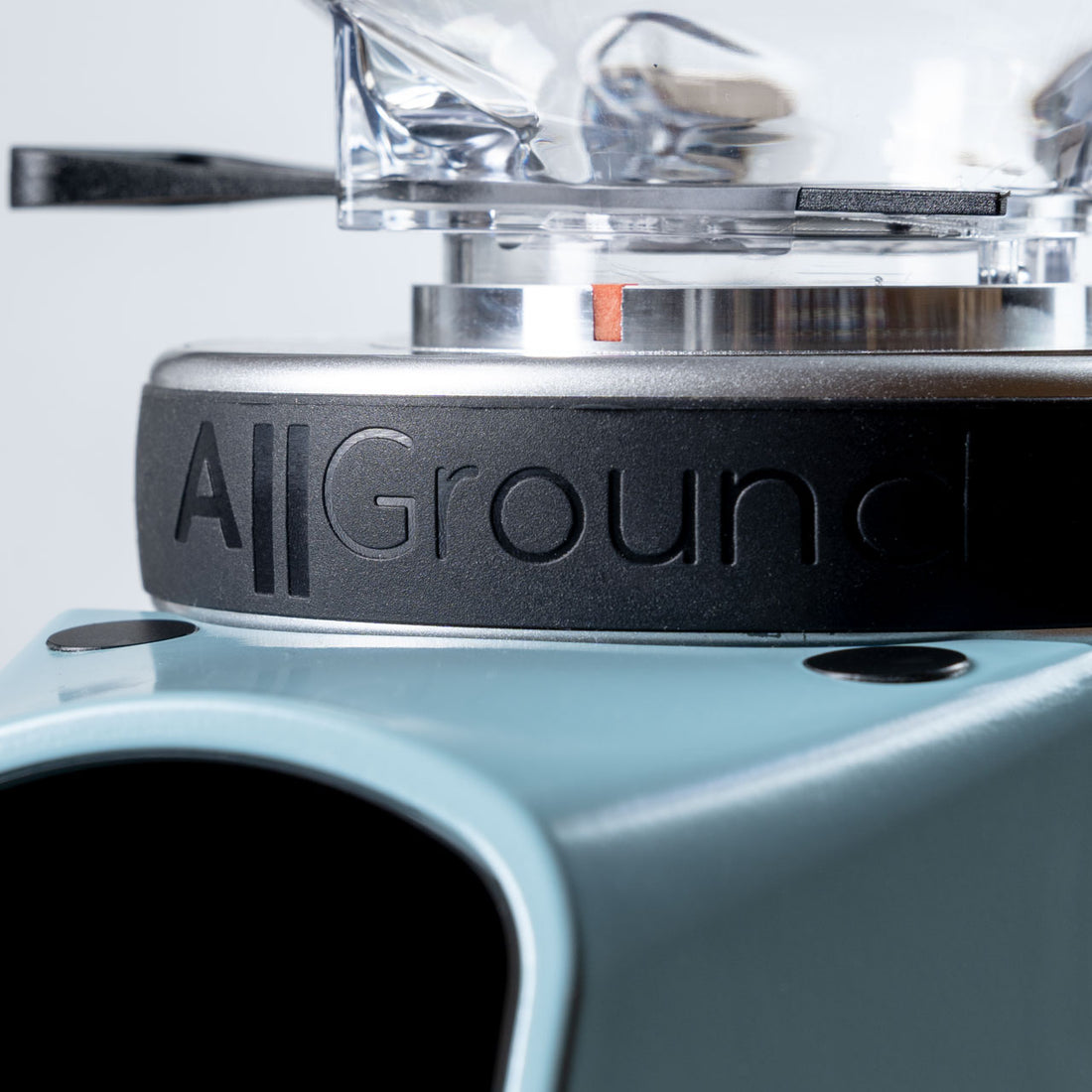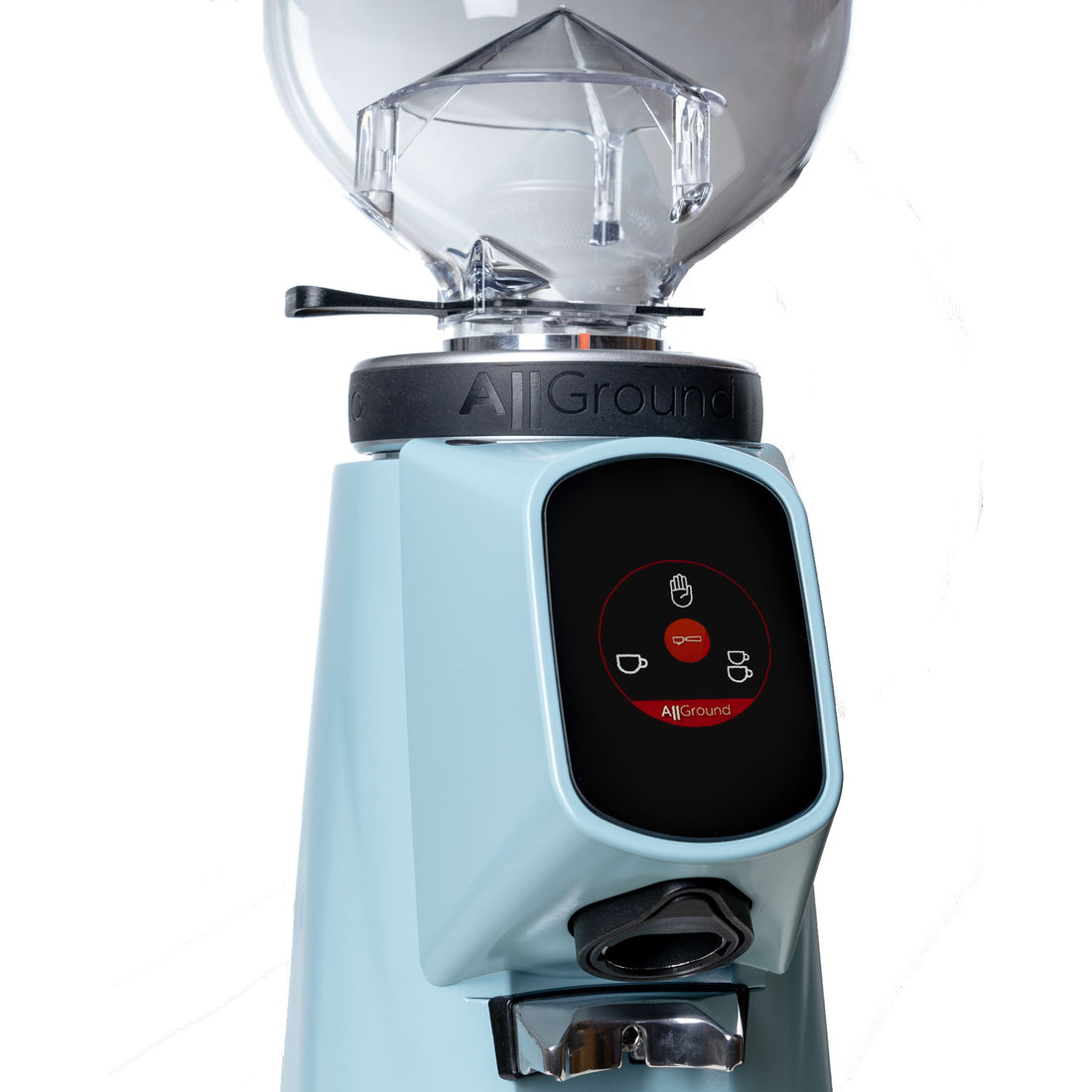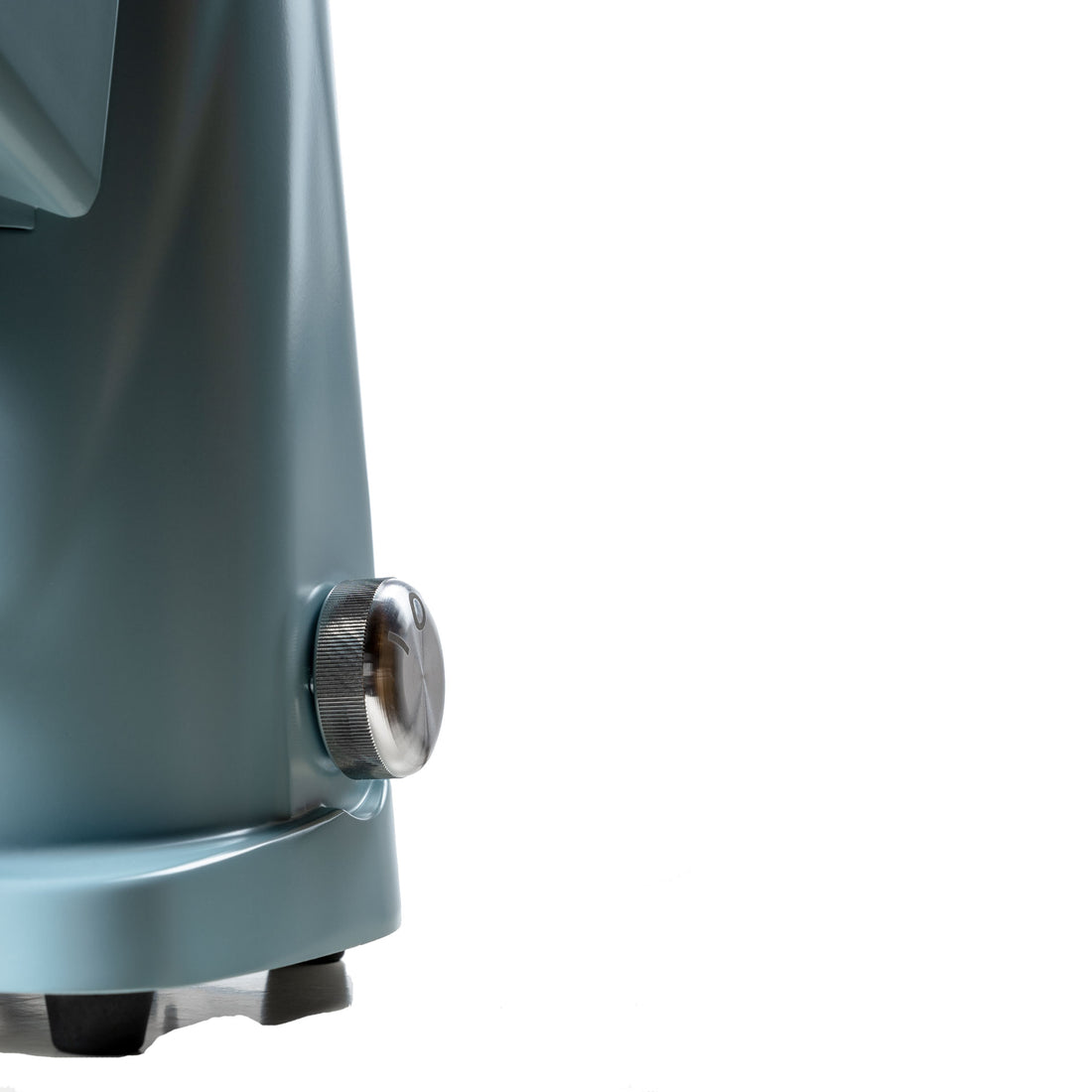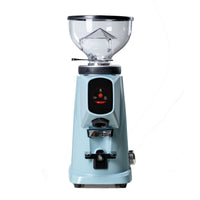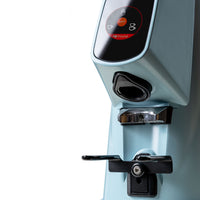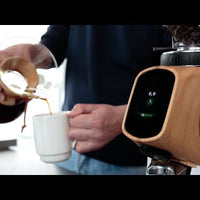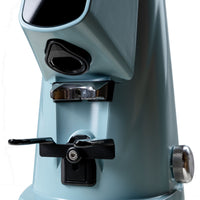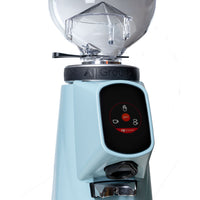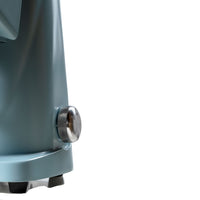 AllGround All Purpose Home Coffee Grinder - Blue
AVAILABLE FOR PRE-ORDER, ESTIMATED TO SHIP DECEMBER 22TH
Whether you're a coffee connoisseur or learning how to be your own barista, grind coffee simply, professionally, and with confidence with the AllGround Home Coffee Grinder. Grind for different brew methods like espresso, Moka pot, and filter brew using a visually intuitive touchscreen. Grinder burrs were thoughtfully built out of M340 steel and titanium coated for a life expectancy of 6-8 years. With a modern look and gorgeous interface, this will become your most beloved appliance.
Grind Adjustment: Ring nut micrometric- continuous
Dose Adjustment: In seconds
Fork: Adjustable, with support
Power: 250 watt
Power Supply: 110-120v - 60Hz
Burr Type: Flat w/ titanium coating
Burr Diameter: Ø 64mm
Burr Revs: 1600/min (60 Hz)
Burrs Life: 1400kg
Hopper Capacity: .5 lbs (250kg)
Dimensions (wdh): 6.6 x 9.4 x 17.4in (169 x 240 x 442mm)
Weight: 20lbs (9kg)
Certification: ETL
The touchscreen display on this model is highly intuitive and features IPS technology so it's very responsive. The display changes color according to grind mode & includes an icon for reference. Enjoy the following;
• Espresso: Red screen with portafilter icon - single, double & manual - grind time duration

• Moka: Blue screen with Moka pot icon - grind time duration

• Filter: Green screen with pour over icon - grind time duration
12-months from the date of purchase
HOW WILL YOU BREW TODAY?
All Purpose Grinder
A home grinder that can please all coffee types: Moka pot, espresso, and filter brews. Easily change your grind settings with the touch of a finger.

IMPRESSIVE
A Handsome Grinder
Modern with a gorgeous and intuitive touch screen that changes color based on of grind type. Additionally, set your grind size using the grind nut on the collar to enjoy endless grinding combinations.


6-8 YEAR BURR LIFE
Red Speed Burrs
With a special titanium finish, these burrs are designed to last up to four times longer than standard burrs. A standard burr gets about 400kg of use while Red Speed burrs are meant to last up to 1400kg of coffee (about 6-8 years).
WE'RE HAPPY TO HELP. CONTACT US AND WE'LL RESPOND WITHIN 24 BUSINESS HOURS.